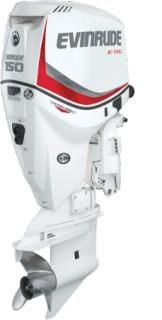 2017 Evinrude E-tec 115 Pontoon Series
Pontoons are apt to more vibration than a comparable v-hull boat, so we developed softer rubber motor mounts to reduces vibration, giving pontoon owners a smoother and more enjoyable pontooning experience.
Pontoon Series engines offer an external oil tank for easier access for re-filling. With a combined oil capacity of up to 2.25 gallons, the time between fill ups can be extended by more than two years for the average pontoon user.